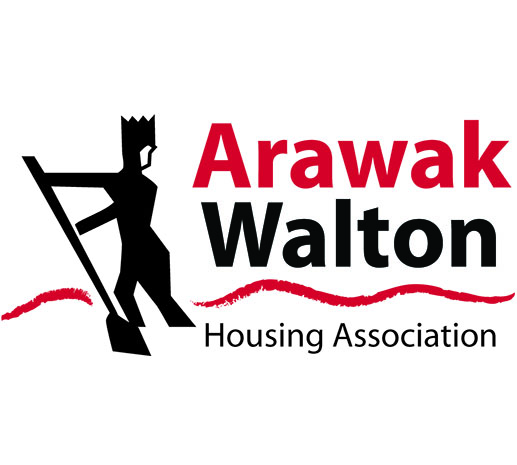 Important Information for Customers
---
We would like to reassure our customers that we are working very hard to deliver services and support for you as we move through these uncertain times and we would like to thank you for your understanding and patience. We want to ensure that we are here to help and support you however we must also continue to protect the health and wellbeing of all our customers and colleagues, in line with current Government advice.

Unfortunately the Coronavirus situation will impact the level of services we are able to provide to our customers and we may not be able to meet all our service standards. Details of our revised service arrangements are below. Over the coming weeks we will be working hard to prioritise emergencies and to put the needs of our most vulnerable customers first.

Please contact us via telephone on 0161 272 6094 or via our website if you have any questions or require any support from me during this time.
Arawak Walton's services - Our office is now open 9am - 5pm
---
As of 17th May 2021 our doors have been open to the public again with a robust social distancing procedure in place between the hours of 9am and 5pm.

The below document also clarifies the status of services we are able to offer to our customer at present. I must stress however that we are sensitive to the personal situation of our customers and will not complete any tasks without your full consent and that safe working practices will be observed at all times.
COVID 19 Vaccine
---
The Caribbean and African Health Network organised a panel discussion with Black GP's and Senior Consultation who have received the vaccine to explain why they support it.
COVID 19 Vaccination Guide
---
This guide explains about the COVID-19 vaccination, who is eligible and who needs to have the vaccine to protect them from Coronavirus.
NHS COVID -19 app
Protect your loved ones. Download the app.
---
The new NHS COVID-19 app, now available to download for free in England and Wales, is the fastest way to see if you're at risk from coronavirus. The faster you know, the quicker you can alert and protect your loved ones and community.
(COVID-19) Coronavirus restrictions: what you can and cannot do
---
Some of the rules on what you can and cannot changed on 12 April however Coronavirus restrictions remain in place.
Coronavirus (COVID-19) letter to social housing residents
---
On the 18 May 2020 the Government published a letter from Christopher Pincher, Minister of State for Housing, to social housing residents in England setting out all the measures that are in place to support social housing residents during the next phase towards reopening society.

This includes information about maintenance and repairs, gas safety checks, remediation works, home moves, support for domestic abuse victims and anti-social behaviour.
Coronavirus: stay alert, control the virus, save lives
---
Read the latest Information on symptoms, self isolation and testing and tracing.
Coronavirus (COVID-19): Signs and symptoms of Coronavirus and what you need to do
---
- Signs and symptoms of Coronavirus
- Cough
- Fever
- Difficulty in breathing

How to avoid catching or spreading coronavirus?

- Wash your hands with soap and water or use a sanitiser gel, regularly throughout the day
- Catch your cough or sneeze in a tissue, bin it, and wash your hands
- Stay at home
- Only go outside for food, health reasons or work (where this absolutely cannot be done from home)
- Stay 2 metres (6ft) away from other people
- Wash your hands as soon as you get home
- You can spread the virus even if you don't have symptoms
- Staying at home and away from others (social distancing)
Benefits and Coronavirus
---
The Department for Work and Pensions (DWP) has launched a new campaign around Universal Credit and COVID-19.

A new website has been launched to provide clear, factual information on employment and benefits support with advice on housing, furlough, sick pay and self-employment, alongside advice and FAQs for employers, those already claiming and those making a new claim.
COVID - 19 Support for Businesses and the Self Employed

---
Self Employed Grant

This scheme will allow the self employed to claim a taxable grant worth 80% of your trading profits up to a maximum of £2,500 per month for the next 3 months. This may be extended if needed. For more information and to claim a taxable grant please visit the Government's website.

Business Rate Relief

All retail, hospitality, and leisure properties are to receive a business rates holiday for the entirety of the 2020/21 financial year. This is specifically for small and medium enterprises who have up to 250 employees, and have a rateable value of between £15k-£51k

Support for Manchester Residents
---
Manchester City Council Helpline

From Monday Manchester City Council has set up a dedicated call centre and hub that will send out food parcels, medication, fuel payments and help to combat loneliness during the coronavirus outbreak.

The hotline number – which will be open Monday to Saturday, 8.30am to 5.30am – is 0800 234 6123.
If you've been bereaved and need support or advice, call the Greater Manchester Bereavement Service on 0161 983 0902 or visit their website: https://greater-manchester-bereavement-service.org.uk/

Mental Health & COVID-19

The buzz knowledge and information service have put together a directory with links to information, resources and helplines for anyone who many need any support or help during the COVID-19 outbreak.