Evelyn Asante-Mensah OBE, DLtt, MA
Board Member, Chair of the Board
Member of Remuneration and Appointments Committee


Evelyn is Chair of Pennine Care NHS Foundation Trust, Chair of Bridging the Gap Manchester (Manchester South Central Foodbank), Associate Governor of St. Mary's CofE Primary School and Board member Vital Xposure Theatre Company. She is an experienced Strategic Leader, Director, Chief Executive and Chair with over 20 year working to tackle inequality. Evelyn joined our Board as the Chair in 2013.
David Brown MCIH
Board Member, Deputy Chair
Member of the Audit Committee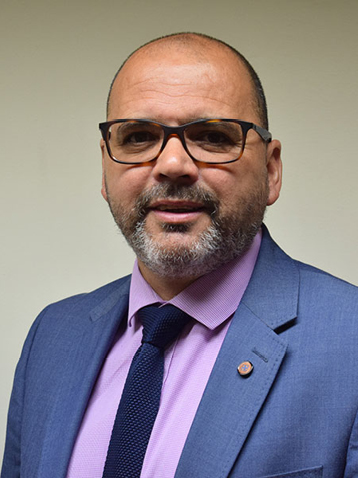 David is Managing Director of Pine Court Housing Association. He is responsible for the day to day operations in delivering quality neighbourhood and community services to diverse local communities. David is our Deputy Chair, sits on our Audit Committee and joined our Board in 2014.
Anita Patel Masters in Housing Studies,
MCIH Board Member
Chair of Remuneration & Appointments Committee
Member of the Audit Committee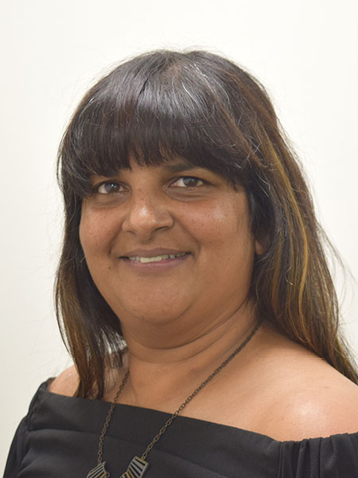 Anita is the Business Intelligence Manager at Great Places where she has a leadership role in data, insight and solutions across all the key service areas across the business. She has also worked for HouseMark where she was the Specialist Clubs Manager responsible for driving service improvements across key services in housing organisations over the whole sector . Anita is a member of our Audit Committee and our Remuneration & Selection Committee and joined our Board in 2014.
Sally Penni LLB (Hons) in Law
Board Member
Member of the Audit Committee


Sally is a Barrister at Law for Kenworthy's Chambers in Manchester and Vice Chair of Association of Women Barristers UK. She is also a Non-Executive Director of Codethink Ltd., Trustee for Royal Exchange Theatre and highly commended as an inspiring leader by HSBC National Women in Business 2016. Sally joined our Board 2017.
Rob Wakefield BSc (Hons) CPFA
Board Member
Member of Remuneration and Appointments Committee


Rob is the Chief Executive of Community Gateway Association (CGA), a housing association that owns and manages over 6,000 homes in Preston.  At CGA Rob is responsible for all matters of corporate strategy, tenant and colleague engagement, service delivery and the development of new homes.  Prior to joining the Board in 2016 Rob's involvement with Arawak Walton began in 2014 when he became a Co-opted Member of the Audit Committee.
Jenny McGarry BEd Honours in Education
Board Member
Member of Remuneration and Appointments Committee


Jenny is the Head Teacher of St. Mary's CE Primary School in Moss Side, Manchester. She has been in educational senior leadership for over fifteen years in inner city Manchester. She is a National Leader of Education. St. Mary's works hard to be at the heart of the community, raising the aspiration of pupils, and proving that all children can progress and achieve success.
Elizabeth Webster BA (Hons) Costume for the Screen and Stage
Tenant Board Member
Member of Remuneration and Appointments Committee
Elizabeth has recently joined the Board. As an Arawak Walton resident, Elizabeth is able to bring the residents' perspective to Board Meetings. Her involvement with the Tenants' Quality Panel will allow her to liaise between the two bodies. Elizabeth has worked in the Television, Film and Theatre industry for the last seventeen years.
Troy Tull
Board Member
Member of the Audit Committee


Troy is a Senior Insolvency Administrator at Kay Johnson Gee LLP in their corporate restructuring and recovery department. He is responsible for managing a portfolio of formal insolvency procedures for businesses that are experiencing financial difficulties. Troy started his career at Arawak Walton Housing Association working in the finance department as a Finance and Data Assistant, in 2014 before leaving in 2016 to join Beever and Struthers.
David McGovern
Board Member
Member of the Audit Committee


David is currently the Group Company Secretary at ForViva Group and has recognised experience in Governance and Organisational and Improvement/Development. David has thirty years of experience in both the Public and Non-Profit sectors, with the latter twenty of these at a senior level. David has worked and been a volunteer in his local community for most of his adult life and has volunteered for and supported a number of Charities in that time.
Rob Brown
Board Member
Member of Remuneration and Appointments Committee


Rob works at Manchester City Council (MCC) as a Project Manager - Stakeholder Engagement Strategy & Partnerships Team. He has worked alongside Arawak Walton for a number of years as part of his role at the City Council. Rob has been on various Board's including Arawak Walton from 2005 – 2007. Rob brings with him 36 years of experience and knowledge of working in the housing sector at MCC.
Sharon Thomas
Board Member
Member of Remuneration and Appointments Committee
Sharon is currently a Social Investment Specialist at S4B partner of Onward Homes and has over 36 years of experience working in the housing sector in different regions in a variety of roles across the UK. Sharon also volunteers in the local community as a youth director, treasurer of Cheetham Cultural Festival, Director of Burnside Community Centre in Middleton and supporting various community initiatives. Sharon is also a Mental Health First Aider.
---
Members of the Audit Committee
Anila Khalid
Member of Audit Committee


Anila works at Great Places Housing as Head of Neighbourhoods across 6 local authorities and has worked in Housing for over 20 years. This does not include a 3 year placement in the USA working on a Healthy Families Program in Maryland. This was an opportunity that arose working as part of the Prevent Child Abuse agenda and has helped immensely in understanding the importance of prevention and supporting families. The aspects of her current role which she enjoys the most are engaging with customers, partners and stakeholders to ensure that communities thrive and are better places because of the work her teams are engaged in.