Our roots are steeped in history. Arawak is named after the Arawak Indians who travelled from their homes in South America to the Caribbean islands and who are symbolised on Jamaica's coat of arms.
However, it was Walton Housing Association that started the original journey in 1978, in the home of the Nello James Centre in Whalley Range. It organised a range of activities in support of the local African Caribbean community, including a day nursery, advice centre, educational support, social groups and housing support. By 1990 Walton Housing Association had 65 homes in the area.
In answer to the Moss Side riots, Arawak Housing Association was created thanks to the vision of the inspirational Louise DaCocodia, who with a group of friends was passionate about satisfying the housing needs of the maturing African Caribbean Community. In 1987 Arawak Housing Association registered with the Housing Corporation and appointed Louise as its first chair. Anchor Housing Association supported the association initially to develop a sheltered housing scheme, Bougainvillea Gardens in Longsight.
In 1994, Arawak merged with Walton Housing Association to become Arawak Walton Housing Association. The association has grown and prospered over the years by offering an excellent, culturally sensitive and personal service to its very diverse residents.
With its roots in the African-Caribbean community, Arawak Walton continues the work of its founders in contributing to local regeneration activities and continues its commitment to tackling social deprivation. The Association also works with partner agencies to improve community cohesion by creating sustainable, multicultural neighbourhoods.
<! ========= Cool Timeline Free 2.6.1 =========>
Cool Timeline
Larger families homelessness project
This is the 4th of the 5 properties we have agreed to deliver through our collaboration project with Manchester' City Council on the larger families' homelessness..
Read More
Demesne Road Renovations
Arawak Walton purchased 5 flats at 15 Demesne Road, Whalley Range, Manchester, M16 5HG and carried out extensive renovations in order to modernise the properties. These..
Read More
We acquired 25 new properties
We completed the purchase of 25 properties from our partners, Jigsaw Homes. We will start renovating these and once ready they will be offered o those..
Read More
Arawak Walton Awarded Compliance Plus
We are pleased to announce that Arawak Walton have been accredited the Customer Service Excellence (CSE) award for another year running, and were also awarded CSE..
Read More
25 Manor Street
As Arawak Walton was growing so was our work force and our current office was starting to become overcrowded. In 2017 Arawak Walton had the opportunity..
Read More
Arawak Walton reaches over 1,000 homes
Arawak Walton moved into mainstream regulation in 2016 after passing the 1,000 homes threshold which means we are now rigorously assessed by the Homes and Communities..
Read More
Launch of our new Website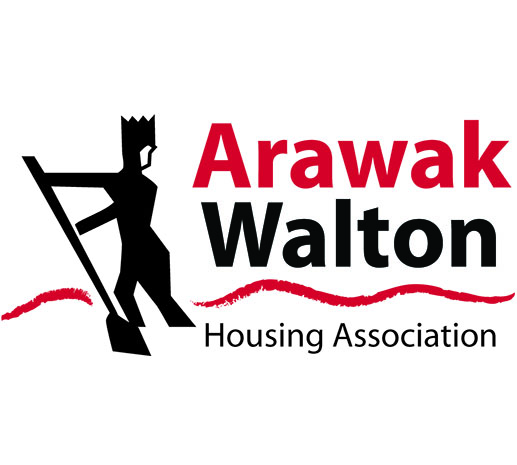 Arawak Walton launched our new website which was more professional, informative and modern. This new website also allowed our tenants to access their rent account via..
Read More
Community Partnerships
As part of our mission to support and promote the communities we work in, we have formed a partnership with local community group Youth on Solid..
Read More
Our Chair and Chief Executive recognition for their work
Our Chair and Chief Executive have both been recognised for their commitment to improving homes and communities. Our Chair, Evelyn Asante-Mensah was recognised with the Change..
Read More