Jackie Graham
Scheme Manager
Sue Forbes
Finance Manager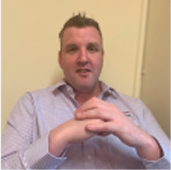 Stephen Birss
Housing Officer (Communal Services)
Tara Horner
Housing Services Manager
Ebi Wellington
Housing Officer
Tracey Foster
Maintenance Delivery Supervisor
Sarah Atta
Corporate Services Officer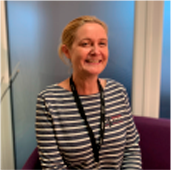 Jo Moon
Customer Services Manager
Dean Mooney
Maintenance Assistant 
Joan Bennet
Customer Service Advisor
Juliana Egbu
Scheme Manager (Housing Assistant - Secondment)


Lisa Jowrey
Communal Services Manager
Monika Rahman
Housing Officer (Communal Services)
Sabrina Khan
Scheme Manager
Cym D'Souza
Chief Executive
Chris Page
Operations Director
Kirsty Miller
Corporate Services Manager
Bindu Pandya
PA to Chief Executive
Sandra McKenzie
Housing Officer
Simon Gray
Trainee Management Accountant
Charmaine Hylton
Senior Housing Officer
Natasha Daley
Senior Customer Service Advisor
Amanda Harris
Finance Director
Pauline Flowers
Corporate Services Assistant
Clayton Simpson
Assistant Accountant
Ashley Coleman
Housing Assistant (Communal)
Ben Humphries
Housing Officer
Victoria Benson
Corporate Services Assistant
Maria Reynolds
Finance Assistant
Howard Burgess
Maintenance Inspector
Daniel Gregson
Trainee Customer Service Advisor
See what our staff have
to say about us!
"Following the great result from the IDA
the association feels more positive in relation
to growth and achieving our aspirations as
an organisation."

"I would love my position to become permanent. I enjoy working for the association and I receive a huge amount of support from my colleagues."

DJ-ing at the Arawak Walton Fun Day 2018
Working hard at the Staff and Board Conference
"Going to the Marriot at Christmas
is the highlight of the year!"

"Today has made me feel
valued by the SMT."

As a small to medium sized employer, our employees achieve variety, early responsibility, the opportunity to work on their own initiative, to work closely with other people (including senior management) and to have their voice heard.
High levels of staff and tenant satisfaction
Employee perks – Perkbox membership – high street, leisure and travel discounts and offers
Employee perks – Perkbox membership – high street, leisure and travel discounts and offers
Subsidised social events – staff conference, staff and Board conference and subsidised after events
25 days days leave + Bank Holidays + 3 Days (concessionary leave) to enable Christmas shut down between Xmas Day and New Years Day
Confidential Employee Assistance Scheme (Health Assured)
CARE defined benefit pension scheme
Low interest car loan scheme
Excellent family-friendly and flexible working policies
Air conditioned offices, adjacent to green space but within walking distance of Manchester City Centre and excellent transport links (airport, motorway, rail and bus)
Health and wellbeing benefits including cycle to work scheme, discounted gym membership (via perkbox), free employee health checks, occupational health and Hospital Saturday Fund Health cash back scheme
Free off-road car parking and a secure car park available for essential car users